Christine Cushing from the Civic Society will be speaking about a possible Heritage Festival for Northfield (maybe in 2020) at the next PCC Meeting which is 7pm
Monday 25 February. This will be the first item on the agenda and anyone with an interest in local history and heritage or community events is welcome.

The church is featured in the Birmingham Civic Trust's guide and has participated in the English Heritage open days project. It is at the heart of the old village centre of Northfield, which is now a conservation area. The 17th century Great Stone Inn and the Village Pound are adjacent to the church. The social and commercial centre of Northfield is now located on the A38 Bristol Road, a short distance north of the church.

To the north of the church is the old rectory, which was converted and enlarged into the Pastoral Centre in 1976-77. Adjacent to the former rectory is an ancient barn which was walled up and converted into office space and is now occupied by John Ellis.
Powered by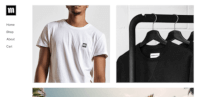 Create your own unique website with customizable templates.